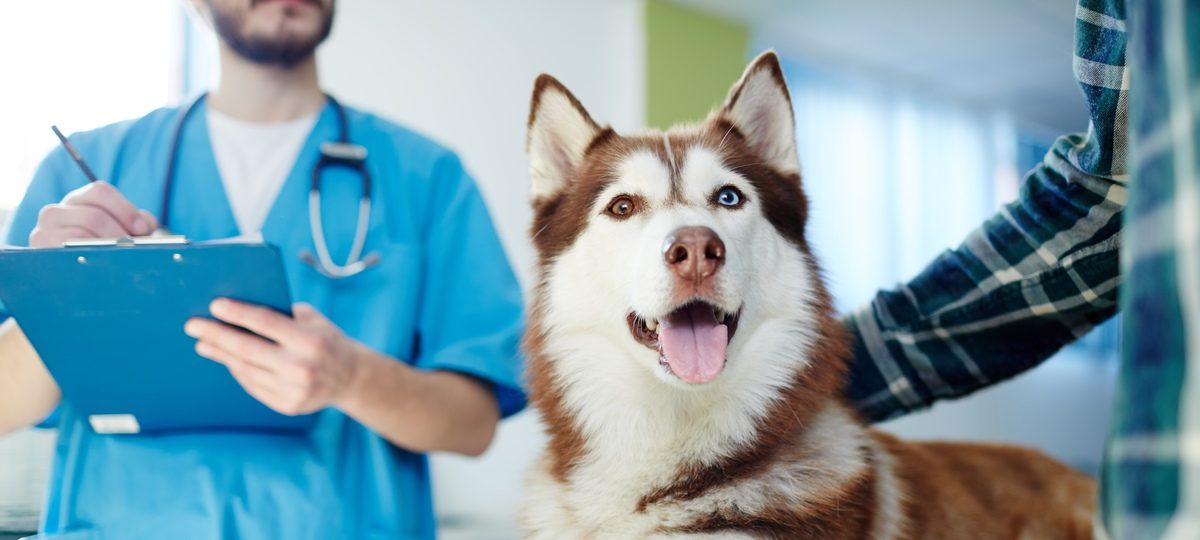 Welcome to Christown Animal Hospital, your trusted veterinarian in Tucson, AZ! We are passionate about providing exceptional care for your beloved pets. With a team of dedicated and experienced professionals, state-of-the-art facilities, and a commitment to the well-being of your furry family members, we are here to ensure they live their happiest and healthiest lives.
Surgical Services
Our surgical services are driven by our unwavering commitment to your pet's health and comfort. We understand that surgery can be a stressful experience for both you and your pet, so we take every measure to ensure a safe and comfortable procedure. Our team of skilled veterinarians and technicians is equipped to perform a wide range of surgical procedures, from routine spaying and neutering to more complex surgeries.
When your pet undergoes surgery at our hospital, rest assured that they are in capable hands. We utilize the latest surgical techniques and equipment to minimize pain and reduce recovery time. We also provide thorough pre-surgical assessments to ensure your pet's readiness for the procedure and post-operative care to monitor their progress and healing.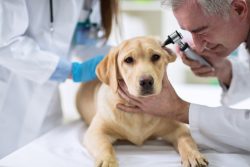 Vaccinations & Exams
Preventive care is the cornerstone of your pet's health, and we emphasize the importance of regular vaccinations and exams. Our dedicated team believes that prevention is key to avoiding common diseases and ensuring a long, happy life for your pet. We offer a comprehensive range of pet vaccinations tailored to your pet's specific needs, lifestyle, and age.
During wellness exams, our veterinarians conduct thorough physical assessments and discuss your pet's overall health and any concerns you may have. These regular check-ups enable us to detect and address potential health issues early, providing the best possible care and avoiding more serious conditions down the road. We strive to create a comfortable and welcoming environment for your pet during these visits to reduce stress and anxiety.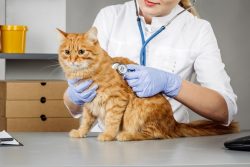 Emergency Services
Emergencies can happen at any time, and when they do, you can count on us to be there for you and your pet. Our emergency services are available during our regular business hours and are equipped to handle a wide range of urgent medical situations. We understand that these situations can be incredibly distressing, so our team is trained to act swiftly and with the utmost compassion.
Whether your pet has experienced an injury, sudden illness, or any other emergency, our experienced veterinarians and staff will provide immediate care and support. We have advanced diagnostic tools and equipment on hand to quickly assess your pet's condition and provide the necessary treatment. Your pet's well-being is our top priority, and our emergency vets are dedicated to delivering the highest standard of emergency care when you need it most.
Animal Dental Services
Oral health is a vital aspect of your pet's overall well-being, and neglecting it can lead to serious health problems. We are proud to offer comprehensive animal dental services to keep your pet's teeth and gums in excellent condition. Our dental care services are designed to prevent, diagnose, and treat dental issues, ensuring that your pet maintains a healthy and pain-free mouth.
Regular dental check-ups and cleanings are essential to prevent the buildup of plaque and tartar, which can lead to gum disease, tooth decay, and other health issues. Our team is trained in advanced dental techniques, including extractions and oral surgeries if necessary. We also educate pet owners on the importance of at-home dental care to maintain their pet's oral health between visits.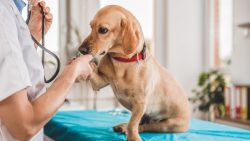 FAQs
How often should I bring my pet in for a wellness exam?


We recommend scheduling a wellness exam for your pet at least once a year. These routine check-ups are essential for monitoring your pet's health, addressing any concerns, and ensuring they receive necessary vaccinations. However, for senior pets or those with existing health issues, more frequent visits may be required. Our veterinarians can provide guidance on the ideal wellness exam schedule based on your pet's individual needs.

How can I prepare my pet for a surgical procedure?


Preparing your pet for surgery involves a few key steps. First, ensure your pet doesn't eat anything after midnight the night before the surgery (this is known as fasting). Make sure they have access to water until the morning of the procedure. You may also need to adjust any medication your pet is taking, so be sure to follow our pre-surgery instructions carefully. Additionally, providing a safe and quiet space for your pet to recover after surgery is important.

What should I do if my pet has a dental issue or bad breath?


Dental health is crucial for pets. If you notice bad breath, difficulty eating, or any signs of dental problems in your pet, it's essential to schedule a dental exam. Our veterinarians can assess your pet's oral health, recommend cleanings or treatments if necessary, and provide guidance on at-home dental care. Brushing your pet's teeth regularly and offering dental-friendly treats or toys can help maintain their oral hygiene between visits. Don't ignore dental issues, as they can lead to more significant health problems if left untreated.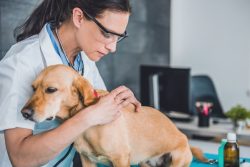 Need a Local Vet?
Christown Animal Hospital is your dedicated partner in ensuring the health and happiness of your cherished pets. We take pride in offering compassionate care, state-of-the-art facilities, and a welcoming environment that puts both you and your pet at ease.
Thank you for considering us for your pet's healthcare needs. We look forward to serving you and your furry family members and becoming a part of your pet's journey to a healthier and happier life. Feel free to contact us to schedule an appointment or if you have any questions. Your pet's well-being is our top priority, and we are here for you whenever you need us.